Image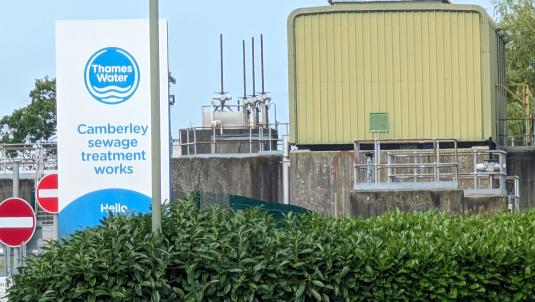 Surrey Heath Portfolio Holder for Net Zero, Wellbeing and Environment, Cllr Morgan Rise said:    
"Surrey Heath Borough Council continues to do all it can to press Thames Water to address the foul odour problems coming from their site at Camberley Sewage Treatment Works, including processing the imported sewage as quickly as possible.
"The Council has undertaken its own site visits, prompted visits last week by the County Council and the Environment Agency and has regularly visited affected residential areas to monitor odour levels and to check that the odour suppression equipment installed by Thames Water is operating effectively.  
 "Thames Water have committed to complete the processing of the imported sewage by the end of August. We will continue to work with all partner enforcing agencies to press Thames Water to ensure that events of this nature do not reoccur.
 "Our ward councillors are listening to and acting upon our residents' complaints and have pressed Thames Water to update residents more regularly on the action they are taking to resolve the problem. 
 "We understand the negative impact the foul odour is having on the lives of those living nearby and we will continue to press for the best outcome for our residents.
 "We hope to see further progress from Thames Water following our site visits and that of partner organisations as soon as possible, so people's lives can get back to normal.
"Once the immediate odour problem is resolved, we hope that Thames Water will consider further mitigation and invest in the Sewage Works to prevent repeat occurrences of these foul odours.
 "We continue to stress that residents affected should make their concerns known to Thames Water directly via the Thames Water website (external link) or on their Customer Services telephone number 0800 316 9800 using reference number 00409576."